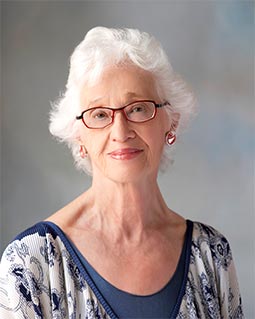 Naomi Feil, Founder
Naomi Feil is the developer of Validation. She was born in Munich in 1932, and grew up in the Montefiore Home for the Aged in Cleveland Ohio, where her father was the administrator and her mother, the head of the Social Service Department. This unique background gave her insight into the world of the elderly. They were her neighbors and her friends growing up.
After graduating with a Master's degree in Social Work from Columbia University in New York, she began working with the elderly. Between 1963 and 1980 Naomi developed Validation as a response to her dissatisfaction with traditional methods of working with the severely disoriented old-old people who were her clients.
In 1982 she published her first book, Validation: The Feil Method. Her second book, The Validation Breakthrough, was first published in 1993. Feil and her husband have made many films and videos about aging and Validation. Since the mid-1970s, Feil has done over 900 workshops in the United States and Canada, plus almost 1000 workshops in Europe and Asia.
Vicki de Klerk-Rubin, Executive Director
Vicki oversees organizational operations and is a Validation Master. She lives in The Hague, The Netherlands. She has a BFA from Boston University, an MBA from Fordham University and did her nursing degree at Higher Technical School of Amsterdam.  
Together with her mother, Naomi Feil, she revised the books, Validation: the Feil Method and The Validation Breakthrough. She authored Validation Techniques for Dementia Care: the Family Guide to Improving Communication and a new workbook: Communicate with older adults with cognitive decline: Validation for First  Responders. 
Since 1989, Vicki has given Validation workshops, lectures and training programs in Austria, Belgium, China, Denmark, England, Finland, France, Great Britain, Germany, Ireland, Israel, Italy, Japan, Jordan, Luxemburg, the Netherlands, Spain, Sweden and the United States. She has also worked in nursing home facilities in Amsterdam, leading Validation groups and training staff. Vicki is proud of her contributions to the development of Validation certification levels, curricula, the VTI quality standards, guidelines, and the Authorized Validation Organization (AVO) structure for offering training around the world.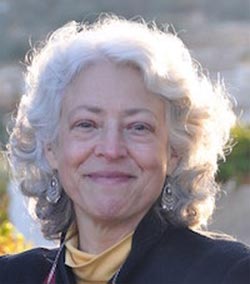 Nancy Brown, Deputy Director for Communications
Nancy serves as the Deputy Director for Communications, is a Certified Validation Teacher, and lives in Jerusalem, Israel. She has a M.A. from Pepperdine University and is currently a PhD candidate in dementia studies at the University of Edinburgh (Scotland).
She has over 18 years experience as a group leader in a non-profit English-speaking memory day center in Jerusalem serving all levels of cognitive impairment. In addition to conducting Validation courses, webinars, and training for a variety of audiences, Nancy is a certified NCCAP instructor and teaches the joint NCCAP/VTI course: Memory Care: Validation for Activity Professionals. She also serves as the Communication Chair for Non-Pharmacological Interventions professional interest area of the Alzheimer's Association International.
In her position as Deputy Director for Communications, Nancy looks forward to connecting with and supporting our international Validation family including teachers, AVOs, Board members, donors, partners, health care professionals, caregivers, and anyone interested in learning more about VTI and the Validation Method. Contact Nancy:
Jana Stoddard, Manager
Jana oversees VTI's entire web presence, the online courses, social media, as well as manages VTI's online sales and assists with various projects when needed. She currently lives in New Mexico. 
Jana has a BM in Music Therapy from Eastern New Mexico University and a MM in Music Education from East Carolina University.  
Jana first began her affiliation with the VTI by managing the first U.S. Authorized Validation Organization from 1998 to 2013. During that time received her Validation Worker Certification. She has worked for the VTI since 2014.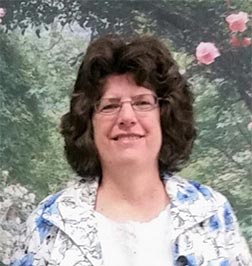 Davis Jackson, MSW Grant Writer & Fundraising Consultant
Davis brings years of marketing & fundraising talent to VTI. In a past role, he was instrumental in fundraising for Alzheimer's and dementia advocacy organizations, especially among grassroots advocates. Over the course of his career, he has managed over $500k in public health-oriented digital ads campaigns, which reached millions of online users and drove +10k successful sign-ups and online donations. Outside his work with VTI, Davis is pursuing a master's degree in political science at George Mason University, which he believes will help him enhance advocacy efforts for mission-driven organizations.
Joanna Ata, Digital Manager 
Joanna Ata is a Web manager and  Digital Marketing expert. She is the founder of Liatto Web Marketing Agency and Ageless Digital Marketing.
Joanna is a creative and hard-working Master of Science in Risk Analysis and Decision Making from Stockholm University with proven communication, organization, and problem-solving skills in the field of Business and Information Technology. 
Conor Wilmot, Marketing Manager 
Conor brings years of marketing talent to VTI. In a past role, he was instrumental in fundraising for Alzheimer's and other nonprofit advocacy organizations, especially among grassroots advocates. Outside his work with VTI, Conor is a cofounder of an early stage tech startup and involved in several entrepreneurial endeavors.