The Validation method has been helping families, professionals, administrators, volunteers, shop keepers, police, paramedics and firefighters maintain relationships and improve their communication with older adults living with cognitive decline since its development in the 1970s. Here's what some of those people have to say about their experiences.
From a son
My father had been to the bathroom and then sat down in the living room and looked around. I asked what he was thinking about. He said there were all sorts of things with the neighbors. He heard them talking contemptuously about him, although he is so deaf that he cannot hear me right in front of him. I kept asking open questions (who, what, where, when.) Then he started to talk about being bullied a lot during and after the war, and what caused it. This was something my father never wanted to talk about and about which, I knew something, but not exactly. Now it just came out of nowhere because I validated him.
I look forward to another conversation with him.
From a son and granddaughter…
From a son and granddaughter
I'd like to let you know that my father took a shower!
Just like you did with me in the class when we role-played, I did with him.
It turned out that in the morning he was so busy "taking care" of my mother (who was ill in bed), that he forgot to wash himself.
I validated him and let him know that in the morning he should just do what he thinks he should do and that he can also wash himself in the afternoon. I didn't even tell him to take a shower.
He did ask if he smelled, I then said, "A little bit, of pee".
After that I did some washing up in the kitchen. After a quarter of an hour he came into the hallway and said he was going to take a shower. I already had everything ready and then he showered by himself.
What a feeling! I immediately let my daughter know. She replied, "See, it works".
We both learned a lot. Thank you very much for sharing Validation with us.
From a wife
When packing for a trip, M, with a worried look (brows squinched), asked, "What about the men in the attic?" He has mentioned them before and I usually respond assuring that they will be ok. They haven't done anything. This time I tried a validation technique staying with his feelings.
"You seem worried or upset. What is going on?"
"I am upset. They could get in my things."
"I remember when we were working there were times when you were upset. How did you handle that?"
"Well, I would think about the different things that could happen and ask if it made sense."
"Is that something you can try now?"
M responded with a nodding relaxed look.
A Validation Success!
From a wife
Looking at his behavior helped me to look at my own actions and my own feelings. The tools have been phenomenal. For example:
After losing his wallet, phone, watch, or comb for the 20th time in one day and demanding help or that I return something I hid from him, I decided Ok. I'll play this "validation game."
What could be behind this behavior? What could he be thinking or feeling?
How could I lose this again?
Why can't I find things when I used to be able to find them?
What is happening to me?
I didn't change him. Didn't find a trick so he could track his things. I changed me.
Just gathering myself, called "centering," allowed him to be less panicked and, of course, me too.
He still loses everything all day. Darn it.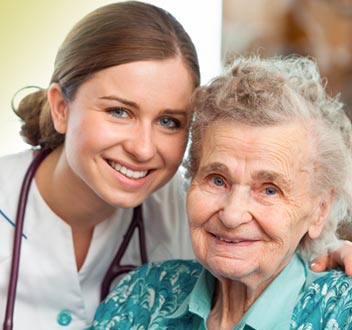 Validation to suit your needs…
VTI and its Authorized Validation Organizations (AVOs) offer a variety of training possibilities to suit your personal needs regarding time, budget and depth of training. We take you from where you are and take you to the next level. Any or no pre-training is equally welcome.